Development of the supercomputer family "SCIT" (since 2004) is among the most important achievements of GIC. The high performance computers of cluster architecture "SCIT-1", "SCIT-2" and "SCIT-3" possessed top positions in the exUSSR supercomputer rating "Top50 CIS".
GIC provides high performance computing resources for institutes of National Academy of Science and serves Ukrainian National Grid as a National Resource Center.
The hybrid supercomputer "SCIT-4" developed in 2012 is currently the top performance and the most "green" HPC system of Ukraine.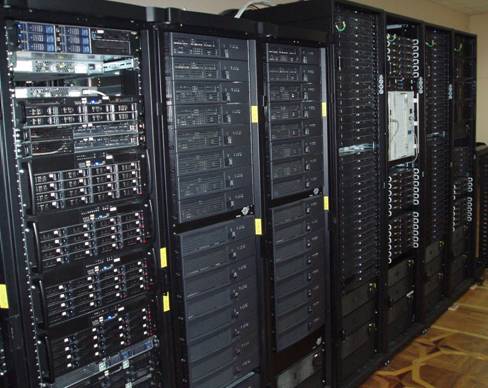 Supercomputer "SCIT"
Key advantages
Job stream prediction based control
Fitting optimal number of processes
Intelligent problem solving
Intelligent Math Soft
Accounting the approximate nature of input data
Analysis of the problem features and intelligent fitting the algorithm, iteration of methods till success
Sensible solutions of ill posed and almost ill posed problems
Intelligent fitting the algorithm parameters to computer characteristics to accelerate solution
Advanced features
User-friendly GUI
Information security
Non-stop service, fault tolerance
More about SCIT supercomputer see at: www.icybcluster.org.ua